STREAM 4 Replacement Filter Cartridge Pack (Pack Of 4)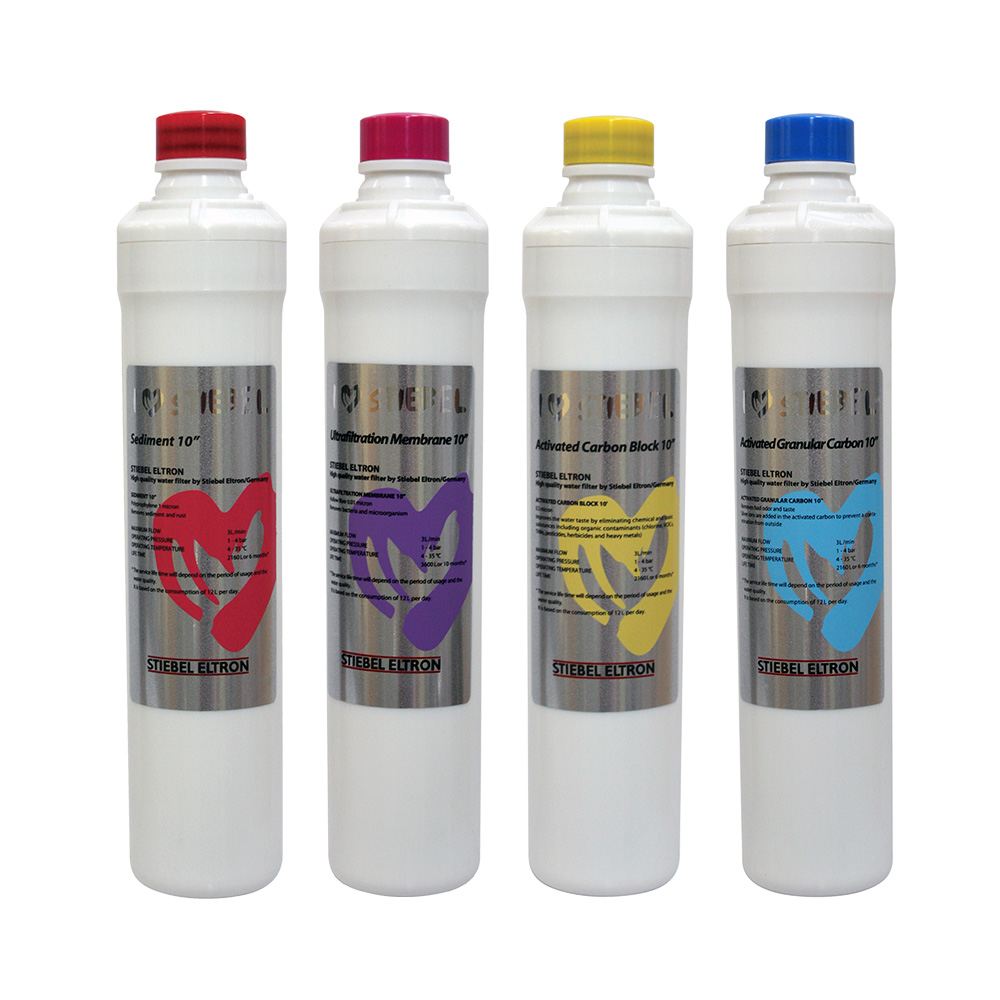 Pack of 4 replacement water filter cartridges for the STREAM 4 water filtration system by STIEBEL ELTRON.
Included in this pack: Red Sediment + Yellow Activated Carbon + Purple Ultra Filtration + Blue Granular Carbon Cartridges
Stages of Filtration and Purification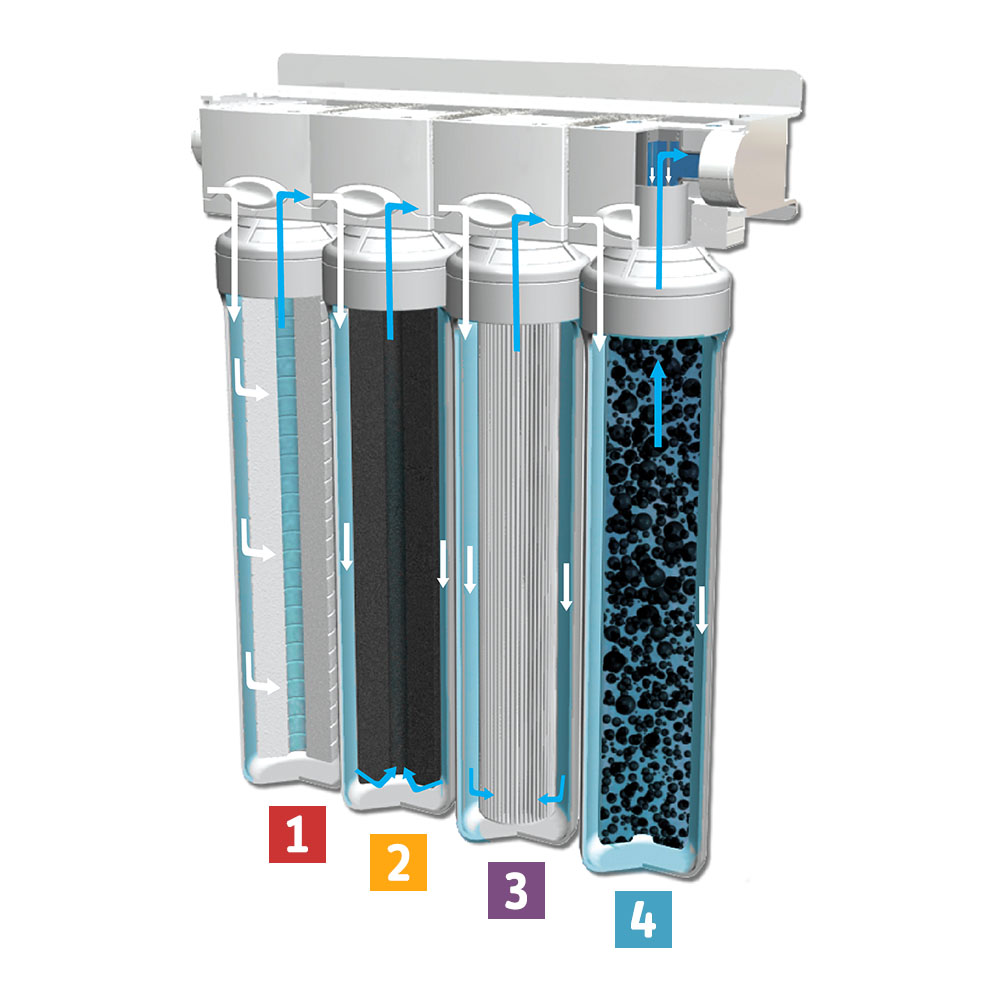 Stage #
Cartridge
Description
Stage 1

Red

– Sediment

Rust
Sediment
Mud
Particles >1 micron

Stage 2

Yellow

– Activated Carbon

Bad taste
Odours
Chlorine
Triholomethanes (THM's)
Volatile Organic Compounds (VOC's)
Pesticides
Herbicides
Heavy Metals
Particles >0.5 micron

Stage 3

Purple

– Ultra Filtration

Bacteria
Cysts
Algae
Particles >0.01 micron

Stage 4

Blue

– Ultra Filtration

Additional odours that occur in the filtration process
Heavy metals

Note: Stage 4 filtration is only for the STREAM 4 water filter system.
How often should I replace the cartridges in my water filter system?
The STREAM water filter cartridges can filter up to 2160 litres depending on the supply water quality. The lifespan of any drinking water filter will be reduced with the greater number of pollutants needing to be removed and filtered (purify).
A benefit of the STIEBEL ELTRON water filter system STREAM is that as the filter cartridges approach the end of their lifespan, the water flow outputted will be reduced. If you notice that your STREAM water filter is running slow, it may simply be time to change filter cartridges.
Click here to view our range of replacement filter cartridges.
If you have any questions or are unsure of which is the correct filter for your ventilation unit, feel free to contact us and our friendly staff will be willing to assist.